Last update: 5.7.2022
Visitors on-line: 121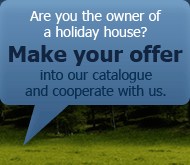 Agentura Chata Tour s.r.o, Ant. Barcala 21. 370 05 České Budějovice, www.chatatour.com

Cottage Hůrka -, Lipno
discount 7.000 CZK
Cottage Hůrka -, Lipno
discount 7.000 CZK
Drslavice, Klatovy
discount 5.000 CZK
Cottage Radslav -, Lipno
discount 2.000 CZK
Cottage Frahelž -, Třeboň
discount 2.600 CZK
Cottage Brnky -, Praha - okolí
discount 1.902 CZK
Cottage Petrovice -, Třeboň
discount 1.000 CZK
Cottage Kubova Huť -, Šumava
discount 1.000 CZK
Cottage Kovářov - , Lipno
discount 2.000 CZK
Cottage Holčovice -, Jeseníky
discount 1.100 CZK
detail discount offer
Plzeň – calm holidays, families with children, cyclotourism, horses, tourism, walks the Plzeňský region:
It stretches there in the southwest of Bohemia, in a southern part of the Westbohemian region – cottages and chalets for rent Plzeň. It borders the Karlovarský region in the northwest, there in the north it shares a part of the border with the Ústecký region, it neighbours the Centralbohemian region in the northeast and with the Southbohemian region in the southeast. It shares a significant part of borders with Bayern, the German federal republic. In the southwest. This region offers an ideal environment for spending winter holidays in the mountains in a rented cottage or chalet.
continuation...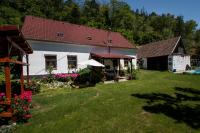 Object code: CH-785 Yearlong rent
The holiday house is located in Hromnice, 12km far from Plzeň. Červené jezírko, registered under the Czech natural heritage fund, and Zámecký statek Býkov, a famous vacation place, are close by. Zámecký statek Býkov offers many enjoyable activities and amenities as horse riding, a fitness center or a restaurant. To the house belongs a garden with a terrace, a fireplace, a swimming pool (3,7 X 5,5 m) and a table tennis all of which make the rental an ideal place for the family holidays. Due to the beautiful countryside the guest can spend their vacation enjoying trekking or cycling. Guests can also visit close by city Plzeň where they can visit a historical square, a famous brewery, a Zoo, etc. In close proximity of the house are also located the other places worth seeing as monastery Plasy, castle Kozel, Manětín or Air Park Zruč u Plzně.
free periods and order here include in my selection recommend the object via e-mail
capacity: Nr.of persons 8, Nr.of bedrooms: 4
Category:

Summer price from: 17900 CZK
Winter price from: 11900 CZK
New Year´s Eve price from: 13900 CZK
Low season price from: 13900 CZK
Prices for the whole object and week.
Guests´ ranking:










more in object detail





















Look up a recreational object according to your ideas or choose a region in the map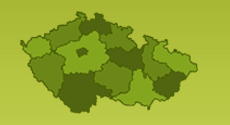 /* // vyrazeno addthis */