Last update: 28.11.2023
Visitors on-line: 91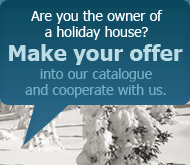 Agentura Chata Tour s.r.o, Ant. Barcala 21. 370 05 České Budějovice, www.chatatour.com

bungalows Bali:
 Bali, the "Island of the Gods", is a part of five thousand kilometers long chain of the Indonesian archipelago consisting of more than seventeen thousand islands. The area of ​​the island is 5.632 km2, while the highest point is Mount Agung volcano (3.142 m asl). Mountainous Is mostly the center of the island, on the coast you can find 400 km of beautiful beaches lapped by the waters of the Indian Ocean - accommodation beachfront Bali - Indonesia. The capital city of Bali is half a million Denpasar located in the southern part of the island.
Relax Bali Kubu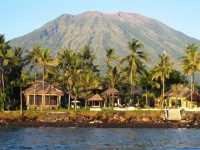 Object code: ID-999 Yearlong rent
Relax Resort Bali is situated separately on the outskirts of the village Kubu. It is located about four kilometers from diving Tulamben - the center of northeastern Bali. The resort is situated in the tropical garden with coconut palms by the sea. The coral gardens are just in front of the resort. Excellent location of the resort neighbouring to no other resorts enhances your experience of staying in the captivating countryside. You can expect absolute privacy, quiet walks in the neighborhood, visits to bars and restaurants, or you can visit the nearby tourist Tulamben. From the resort you can comfortably reach most interesting places in Bali - trips to the volcanos Agung and Batur, the largest Hindu and Buddhist temples, the beautiful surrounding countryside, tribal villages and markets.
detail – request - reservation include in my selection recommend the object via e-mail
capacity: total capacity of the resort 26 persons, number of bungalows 12
Category:

Summer price from: 0 CZK
Low season price from: 0 CZK
Prices for person and week










Look up a recreational object according to your ideas or choose a region in the map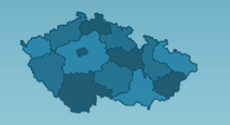 /* // vyrazeno addthis */