Last update: 28.11.2023
Visitors on-line: 99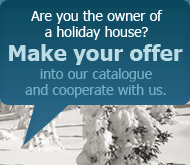 Agentura Chata Tour s.r.o, Ant. Barcala 21. 370 05 České Budějovice, www.chatatour.com

holiday homes Jizerské mountains:
Jizerske mountains are the northernmost mountains of the Czech Republic. Their name is derived from the Jizera river flowing on the slopes of Smrk (the highest mountain in the Czech part of the mountain range). A substantial part of the mountains is located in Poland also with its highest peaks. Holiday homes in Jizerské mountains are ideal for sports enthusiasts and families with children - family vacations Jizerské mountains.
continuation...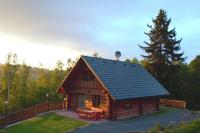 Object code: CH-010 Yearlong rent
If you are looking for a quiet and romantic place for your vacation, relaxation, engagement, wedding or corporate events, you could not choose better. This cottage is perfect for a family or a couple who is looking for privacy and tranquility in a Canadian log cabin atmosphere while having everything you need within reach because the cabin is located within the ranch. The whole area is interference between the fences where we keep American horses and cattle. In case, that you want to spend your holiday in the saddle with your own horse, we have prepared for you pasture housing or housing in outdoor boxes for free. In particular, the lower bedroom which is decorated in a combination of log of logs and stone, will remain in your memories for a long time. Like Tapadera, there is also the heart of a massive fireplace heating, which will make each night pleasure. The cabin is very high standard equipped with everything you will need for your vacation. Of course there are LCD TV in rooms, fully equipped bathrooms shop including hair dryers, large plasma in the lounge. Separates you from the pool just 20 steps.
free periods and order here include in my selection recommend the object via e-mail
capacity: Nr. of persons: 9, Nr. of bedrooms: 3
Category:

Summer price from: 27700 CZK
Winter price from: 22000 CZK
New Year´s Eve price from: 48800 CZK
Low season price from: 22000 CZK
Prices for the whole object and week.



























Look up a recreational object according to your ideas or choose a region in the map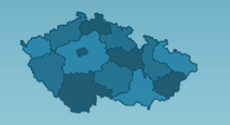 /* // vyrazeno addthis */