Last update: 10.8.2022
Visitors on-line: 122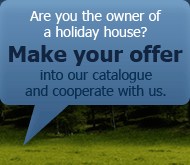 Agentura Chata Tour s.r.o, Ant. Barcala 21. 370 05 České Budějovice, www.chatatour.com

location Horní Planá, Lipno
Family guesthouse by Procházků, Horní Planá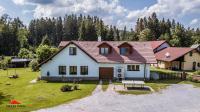 Object code: PE-708
This family guesthouse situated in the village Hůrka on the bank of the Lipno lake offers a great base for an active or relaxing holiday. Here you will find everything you need for your rest: miniature golf, fireplace with grill, petanque, skittles, pool, space for ball games and tennis, pingpong, also the possibility of comfortable sitting in our large garden and light snacks, swing, trampoline. Your vehicles can park right in front of the house. Right around the house runs a bicycle path Sumava, in the pension there is a lockable room for bikes and strollers. There is also a WiFi connection.
detail – request - reservation include in my selection recommend the object via e-mail
capacity: ,
Category:

Summer price from: 550 CZK
Winter price from: 550 CZK
Low season price from: 550 CZK
Prices for person and day
















Guesthouse U Méďů, Horní Planá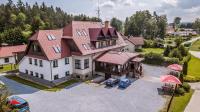 Object code: PE-440 Yearlong rent
This guesthouse is situated in a tourist locality of the Lipno lake. Accomodation in double, triple and four-bed rooms. Capacity of the house is 26 beds (possibility of extra bed). All the rooms are standardly equiped with social facilities and TV. In the attic apartments there are baths with a whirlpool. From almost all the windows there is a view of the lake. There is a car park right at the house. You can keep your ski etc.in the locked insured room inside the building. Possibility of alimentation in the restaurant.
detail – request - reservation include in my selection recommend the object via e-mail
capacity: nr.of persons 26, nr.of bedrooms 15
Category:

Summer price from: 360 CZK
Winter price from: 360 CZK
Low season price from: 360 CZK
Prices for person and day

Look up a recreational object according to your ideas or choose a region in the map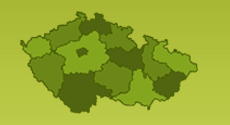 /* // vyrazeno addthis */