Last update: 10.8.2022
Visitors on-line: 114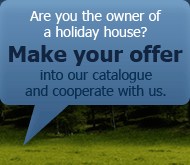 Agentura Chata Tour s.r.o, Ant. Barcala 21. 370 05 České Budějovice, www.chatatour.com

Cottage Sudoměřice u Bechyně -, Bechyně
discount 10.500 CZK
Cottage Hůrka -, Lipno
discount 7.000 CZK
Drslavice, Klatovy
discount 5.000 CZK
Cottage Olešná -, Orlická přehrada
discount 9.600 CZK
Cottage Kubova Huť -, Šumava
discount 4.200 CZK
Cottage Holčovice -, Jeseníky
discount 3.200 CZK
Cottage Brnky -, Praha - okolí
discount 2.200 CZK
Cottage Frahelž -, Třeboň
discount 2.600 CZK
Cottage Petrovice -, Třeboň
discount 1.000 CZK
Cottage Zliv -, Hluboká nad Vltavou
discount 1.310 CZK
detail discount offer
location Hůrka -, Lipno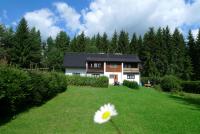 Object code: CH-235 Rent possible 1.5. - 30.9
Modern and tastefully furnished cottage with balcony is located near the village of Hurka between Černá v Pošumaví and Horní Planá, about 150 meters from Lipno Dam and 50 m from the bicycle trail. The cottage provides a nice view of the countryside and the lake lake.
The cottage has a separate entrance, kitchen, two bedrooms and a bathroom. The cottage has its own plot of 300 m2, where you can use the outdoor grill. Land can also be used for sports games. The cottage is followed by other two cottages, which are separated by a hedge, a private entrance and grounds. Advertised cottage is on the right side. You can park right at the object. Refreshments and other recreational facilities are available in the nearby guest house (150 m) - children's trampoline, swings and playground.
free periods and order here include in my selection recommend the object via e-mail
capacity: Number of persons: 4+1, Number of bedrooms: 2
Category:


*** LAST MINUTE REDUCTION IN PRICE 7000 CZK ***
Summer price from: 22790 CZK
Low season price from: 14990 CZK
Prices for the whole object and week.
Guests´ ranking:










more in object detail























Look up a recreational object according to your ideas or choose a region in the map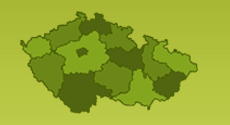 /* // vyrazeno addthis */