Last update: 5.7.2022
Visitors on-line: 124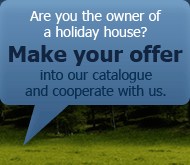 Agentura Chata Tour s.r.o, Ant. Barcala 21. 370 05 České Budějovice, www.chatatour.com

Cottage Hůrka -, Lipno
discount 7.000 CZK
Cottage Hůrka -, Lipno
discount 7.000 CZK
Drslavice, Klatovy
discount 5.000 CZK
Cottage Radslav -, Lipno
discount 2.000 CZK
Cottage Frahelž -, Třeboň
discount 2.600 CZK
Cottage Brnky -, Praha - okolí
discount 1.902 CZK
Cottage Petrovice -, Třeboň
discount 1.000 CZK
Cottage Kubova Huť -, Šumava
discount 1.000 CZK
Cottage Kovářov - , Lipno
discount 2.000 CZK
Cottage Holčovice -, Jeseníky
discount 1.100 CZK
detail discount offer
Sending information about the object via e-mail
Agentura Chata Tour does not either monitor or file texts of these e-mails, does not register or save recipients´ and senders´ e-mail addresses, and does nor register information about senders in any matter.
Farmhouse Blanice -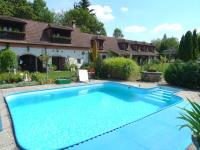 Object code: CH-190 Rent possible 1.5. - 30.9
A farmhouse with swimming pool located on the outskirts of a quiet village Blanice in southern Bohemia offers two apartments with separate entrance. The location is suitable for spending a quiet holiday, an enclosed courtyard will give you a privacy. There is a swimming pool and a small pond near the river Blanice. You can relax on the covered outdoor seating area with barbecue in an outdoor fireplace. Location close to the Šumava National Park is suitable for biking. For the kids there is a swing and slide, after agreement is possible to secure bicycles.

In the low season can be arranged only one apartment at a reduced price.
capacity: Nr. of person: 8+ 1 kid, Nr. of bedrooms: 2
Category:

Summer price from: 13600 CZK
Low season price from: 10400 CZK
Prices for the whole object and week.
Guests´ ranking:










more in object detail






















Look up a recreational object according to your ideas or choose a region in the map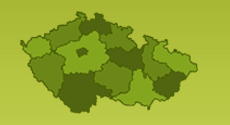 /* // vyrazeno addthis */