Last update: 28.11.2023
Visitors on-line: 128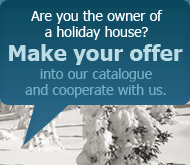 Agentura Chata Tour s.r.o, Ant. Barcala 21. 370 05 České Budějovice, www.chatatour.com

Sending information about the object via e-mail
Agentura Chata Tour does not either monitor or file texts of these e-mails, does not register or save recipients´ and senders´ e-mail addresses, and does nor register information about senders in any matter.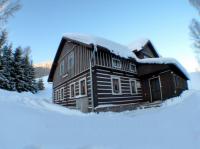 Object code: CH-008 Yearlong rent
Recreational cottage is located in a picturesque valley at the beginning of the village Vekká Úpa-Vavřincův důl, which is part of the city Pec pod Sněžkou. Accommodation is suitable for all those who want to spend a few days in privacy in classic mountain cottage where you can feel the atmosphere of old times. The location is ideal for skiers and mountain lovers in any season. In addition to the cottage, there are two lifts and from the top station is possible to drive straight to the cottage. Other slopes are waiting for you in Velka Úpa (2 km) and in town Pec pod Sněžkou(5 km) where you can take advantage of discounts through the card room.
On the ground floor are two common rooms. The first is designed to rest, reading, playing games and watching TV. Conversely, in the second room you can have fun, have a drink and have a good home-made food. There is a bar, fireplace and sitting area, fully equipped kitchen, cellar for storing drinks.
capacity: Nr. of person: 26, Nr. of bedrooms: 8
Category:

Summer price from: 35000 CZK
Winter price from: 42000 CZK
New Year´s Eve price from: 65000 CZK
Low season price from: 35000 CZK
Prices for the whole object and week.
Guests´ ranking:










more in object detail






















Look up a recreational object according to your ideas or choose a region in the map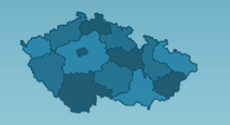 /* // vyrazeno addthis */