Last update: 10.8.2022
Visitors on-line: 116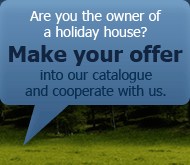 Agentura Chata Tour s.r.o, Ant. Barcala 21. 370 05 České Budějovice, www.chatatour.com

Cottage Sudoměřice u Bechyně -, Bechyně
discount 10.500 CZK
Cottage Hůrka -, Lipno
discount 7.000 CZK
Drslavice, Klatovy
discount 5.000 CZK
Cottage Olešná -, Orlická přehrada
discount 9.600 CZK
Cottage Kubova Huť -, Šumava
discount 4.200 CZK
Cottage Holčovice -, Jeseníky
discount 3.200 CZK
Cottage Brnky -, Praha - okolí
discount 2.200 CZK
Cottage Frahelž -, Třeboň
discount 2.600 CZK
Cottage Petrovice -, Třeboň
discount 1.000 CZK
Cottage Zliv -, Hluboká nad Vltavou
discount 1.310 CZK
detail discount offer
Sending information about the object via e-mail
Agentura Chata Tour does not either monitor or file texts of these e-mails, does not register or save recipients´ and senders´ e-mail addresses, and does nor register information about senders in any matter.
Pro rybáře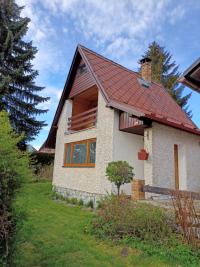 Object code: CH-532 Rent possible 1.7. - 31.8
Holiday chalet is located 150 m from the bank of the Lipno lake and enables full recreational enjoyment with all the availability which this lake can be proud of. The object position can offer you quality swimming in the proximity of the chalet, and within 200 m there is a rental of boats, pedals and surfboards. There is an unfenced piece of land 300 m2 with garden sitting and fireplace. Built-up area 40 m2. The outdoor area with a fireplace is also common for the side cottage. On the ground floor there is a lounge (dining room), small equipped kitchen, bathroom, 2 toilets. Upstairs is a living room (1st bedroom) with a double bed, which is equipped with a TV. In the attic there is a second bedroom, more suitable for children (lowered ceiling - entrance by steps).
There is no drinking water, only utility water. It is necessary to bring bottled water for consumption.
capacity: Nr.of persons: 4, Nr.of bedrooms: 2
Category:

Summer price from: 12200 CZK
Low season price from: 0 CZK
Prices for the whole object and week.
Guests´ ranking:










more in object detail
















Look up a recreational object according to your ideas or choose a region in the map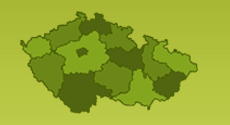 /* // vyrazeno addthis */