Last update: 28.11.2023
Visitors on-line: 120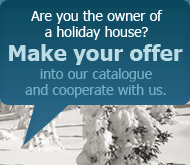 Agentura Chata Tour s.r.o, Ant. Barcala 21. 370 05 České Budějovice, www.chatatour.com

Netolice - cottages in the area near the Czech Budejovice, mushroom picking, hiking, Holašovice
Rental cottages in Netolice is suitable for all who are looking for a holiday stay at the cottage. Holiday stays in České Budějovice provide the opportunity to visit historical and cultural monuments of the city Netolice, but also the surrounding areas.
Around Netolice are plenty of holiday spots that will surely captivate you. Jihočeské Netolice is one of the oldest Czech towns and cities will introduce you to the history museum in the Rosenberg Palace.
Possible trips to the beautiful Renaissance castle pastime (3km) archeopark Netolice, Hluboká nad Vltavou (28km), ZOO Hluboká nad Vltavou (28km), Czech Budejovice (25km), Czech Krumlov castle (37km), Zlata Koruna monastery, observation tower Kleť 1083 m. asl, Libín 1096. nm - observation tower and rope park the largest of its kind in Central Europe.
<<< Back

Look up a recreational object according to your ideas or choose a region in the map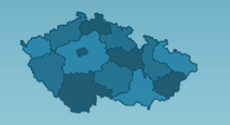 /* // vyrazeno addthis */